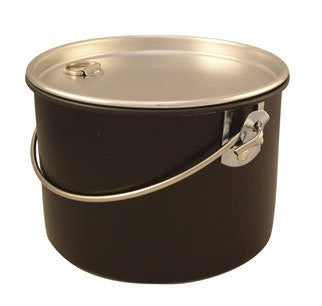 Open Country 2 Quart Aluminum Non-Stick Pot
The Open Country 2 quart pot is lightweight, durable, the perfect size for group cooking, and at a great value! This pot is formed of a durable non-stick finish aluminum. The light weight aluminum material makes this pot comparable in weight to similarly sized titanium pots but at a fraction of the price. Includes bale handle.
Note: This pot is a "nominal" 2 quarts and is actually just a 1/2 cup shy of holding a full 2qts.
Made in the USA.